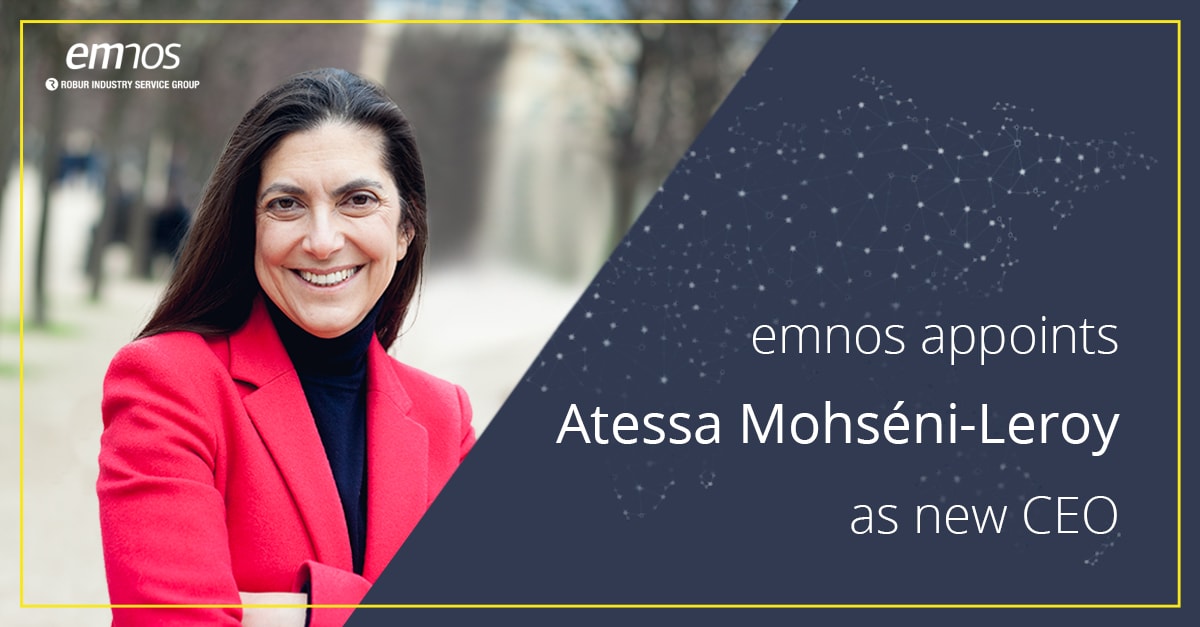 emnos appoints Atessa Mohséni-Leroy as new CEO
Paris / Munich, March 29th, 2022 – emnos, the leading specialist for data driven category management solutions in retail, appoints Atessa Mohséni-Leroy as new CEO.
Atessa Mohséni-Leroy has over 30 years of experience in strategy and management consulting as well as in international brand management. She's been with emnos in the role of Chief Commercial Officer and Managing Director of emnos France since 2006. In October 2012, she took on additional responsibilities of managing company business in Southern Europe. Previously, Mohséni-Leroy worked at Bossard Gemini Consulting, where she supported various high-profile companies from the retail and consumer goods sectors. Other positions previously held by her include Director of International Marketing at Givenchy, Deputy Managing Director at Kookai and Managing Director at Ober (Lafuma Group).
Mohséni-Leroy follows Florian Baur, who's been with emnos for seven years and has led it in the role of CEO for the past four. Baur decided to part from the company to focus on new professional ventures.
"I'm excited about taking on the role of CEO and leading the company into a new era," says Atessa Mohséni-Leroy. "With our AI+EQ approach we've opened up a wide range of possibilities to help our clients advance and make most of their data. Through internationally available services like this, we're facing exciting opportunities for growth." AI+EQ stands for emnos' belief that companies can only make most of their data if they combine the power of AI and technology with the knowledge and emotional intelligence of highly skilled retail consultants.
Mohséni-Leroy is a natural choice for emnos as she brings in the experience in the industry and within the company and has led the French team to success these past 15 years. She pioneered the data monetization approach for retail and is the mind behind the AI+EQ approach. In her new role, Mohséni-Leroy will lead the internationally acting teams with offices in Paris, France, and Munich, Germany.
Baur is handing over a healthy company in a growth phase: latest additions to the emnos customer community include Biedronka, a leading food retailer from Poland, and Gigasport, a leading sporting goods retailer from Austria. Key topics for the upcoming months include the continued international growth of the company as well as promoting their category management solutions and data monetization platform.
"These past years, Florian Baur has propelled emnos' growth and development and has played a crucial part in our road to success. I'd like to thank him for his great work and his vastly positive impact on our company and wish him all the best for the future," says Mohséni-Leroy on Baur's departure.
"I feel extremely privileged to have been able to lead this great company for the past four years and help built it up to what it is today," Florian Baur says. "I'm very happy to be able to leave it in the capable hands of my fantastic colleague and friend Atessa Mohséni-Leroy."

About emnos
emnos is a leading specialist for consumer insights and data driven category management solutions in retail and empowers retailers to deliver market leading customer experience and business growth. The emnos data platform enables forensic decision making on everything from customer segmentation to supplier management. emnos does this by combining AI powered retail analytics with the human insight of their experts in collaboration with clients' teams. And thus, creating shopper experiences consumers love. emnos holds offices in Munich, Germany, and Paris, France, and serves clients worldwide.
To learn more about emnos visit emnos.com.
Press Contact:
emnos
Elise Ungar
elise.ungar@emnos.com
+33 (0)173 02 02-00