Driving growth in sports retail: Odlo partners with emnos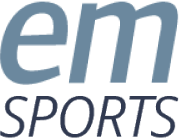 Munich, 27th July 2023 – We are excited to announce our newest collaboration with Odlo, who joins us as a valued client on our Sports platform! We extend a warm welcome to Odlo and are thrilled to have the opportunity to work together in the dynamic world of sports retail.
Odlo's decision to utilize the emnos Sports platform marks a significant step in their retail strategy as they gain valuable insights from analyzing sell-through and stock data. Armed with these powerful insights, Odlo aims to curate a well-optimized assortment composition, focusing on categories that hold the greatest relevance for their brand and customers.
This type of assortment strategy, which has been successfully applied in food retail, aligns seamlessly with emnos' extensive experience in analytics. We are confident that our expertise will drive positive outcomes for Odlo's retail operations.
"The emnos Sports platform provides the data basis I've been looking for in sports retail for the past 10 years", says Cedric Georges, Odlo's Global Wholesale Executive Director, who has been a long-term executive in FMCG prior in his career.
The central objective of this collaboration is to streamline Odlo's retail operations, reducing complexity for the retailer while driving sales growth. By strategically refining the number of SKUs in specific categories, Odlo and emnos seek to enhance the retailer's efficiency and overall performance.
By combining our data analytics expertise with Odlo's vision, we aim to drive positive change in the sports retail landscape. We look forward to collaborating with the Odlo team!
About emnos
emnos is a leading provider of an analytical, AI-based B2B platform for retailers and their suppliers. This enables emnos to globally support joint, data-driven optimization of decisions on category management as part of location development and clients' consumer experience. The focus here is on secure and efficient exchange of information and analysis between retailers and their suppliers.
More at www.emnos.com