Brooks Running and emnos unite in the run for retail excellence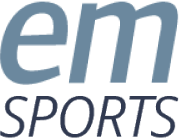 Munich, 15th September 2023 – emnos is excited to announce a collaboration that promises to reshape the landscape of sports retail. As a company dedicated to harnessing the power of collaboration and innovation, we are proud to unveil an initiative that exemplifies our commitment to driving transformative growth.
In a rapidly evolving sports retail environment, teamwork is essential. emnos has joined forces with Brooks Running, a leader in the performance running industry, together with esteemed retailer and emnos partner Gigasport, to address the challenges posed by high stock levels head-on. Together, we are charting a course towards sustainable growth, armed with the strength of collaboration and a shared commitment to excellence.
Collaboration for resilience
Our partnership with Brooks Running and Gigasport represents a strategic move in the pursuit of resilience and adaptability. In a retail landscape defined by change, working together is paramount. We are excited to unite our strengths and expertise to tackle the industry's toughest challenges.
Data-driven future
Data is the currency of success in today's dynamic retail environment. Our collaboration goes beyond the present; it lays the foundation for Brooks Running's future growth. By strategically integrating retail analytics, we are empowering ourselves to make informed decisions, seize opportunities, and deliver unparalleled value to our clients.
Open dialogue, boundless innovation
At the core of our partnership lies openness and constructive dialogue. The collaboration between emnos and Brooks Running has sparked a dynamic exchange of ideas, cultivating an environment that nurtures innovation. Our constructive dialogue motivates us to venture into unexplored territories and pioneer revolutionary solutions.
Putting clients first
Client-centricity is the foundation of our collaboration with Brooks Running. Their satisfaction and success serve as our compass. With every step we take we are dedicated to refining our services to meet their ever-evolving needs and the shifting demands of the market.
Be a part of this exciting journey towards growth, teamwork, and innovation. Together, we're pushing the boundaries of what's possible in the sports retail sector, and we look forward to sharing the remarkable milestones ahead.
About emnos
emnos is a leading provider of an analytical, AI-based B2B platform for retailers and their suppliers. This enables emnos to globally support joint, data-driven optimization of decisions on category management as part of location development and clients' consumer experience. The focus here is on secure and efficient exchange of information and analysis between retailers and their suppliers.
More at www.emnos.com